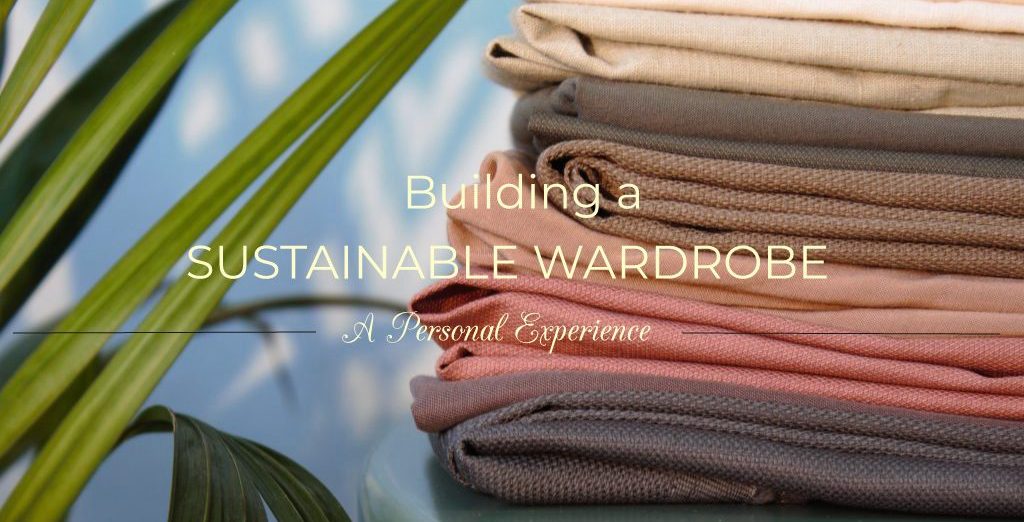 _____ Through my early twenties I never really cared what my clothes were made of, neither I cared where they were made or by whom. All I cared about was getting a good looking fashionable garment for a good price. And there is nothing wrong with that!
However after years of impulsive shopping, I ended up with a wardrobe stuffed with clothes and yet, somehow, I still felt I had nothing to wear.
Thus, at some point, I just got tired of having to maintain a huge wardrobe, when in reality I was wearing a pair of jeans and a t-shirt pretty much anywhere I went. Enough was enough and one day I took the decision to "clean" my closet. I was terrified that I would have nothing to wear after giving up so much stuff, or that exactly the next day I would be longing for that specific top, which I gave away. The truth was, I felt nothing like that, what I did feel was a relief. Having an uncluttered, well-organized closet, with only the necessary ensembles for a season, made me actually wear most of my clothes. And this is how my journey towards a more sustainable wardrobe began.
So, here are some steps that helped me to revamp my wardrobe and change my buying behavior on a longer term.
Avoid Trends
There are several reasons for that. First and foremost is microtrending.
Has it ever happen to you, to see an adorable trend being overexposed and overexploit to such a degree that you can't look at it just a few months later? This is called microtrending. Microtrends are trends in fashion which are created to last less than a season, sometimes it means months or even weeks. Microtrends create an urge to acquire a piece of clothing which is "hot" or "in" for the season.
Imagine microtrends as an ocean wave, which gets created in depths of the fashion ocean, slowly grows, gaining speed promoted by fashion bloggers and magazines, rises, reaches its pick and finally comes crashing down to end up in sale bins.
I've witnessed plenty of adorable trends being chewed up and spit out by megachains within months. And if it happens and you end up owning a garment which was mega "hot" last season, most probably you will think twice before wearing it again.
Review your wardrobe
Clean the clutter
Most probably you own more clothes than you remember. Therefore it's a good idea, to go through all your garments and separate the ones you can wear again. You will be surprised to discover how many new ways you can come up with to style your old jeans or a long-forgotten summer dress.
Get Inventive
Probably my favorite way of expressing creativity. Since you have separated the clothes that you are not planning to wear again, you still can put those to good use. You can take them apart and create new ones. The best thing about it,- you will have the absolute exclusivity,- no one will have the same garment as you. Don't feel like having enough ideas? -Just check YouTube for DIY videos and you will be stunned to discover what can be done with a pile of old clothes and few basic tools.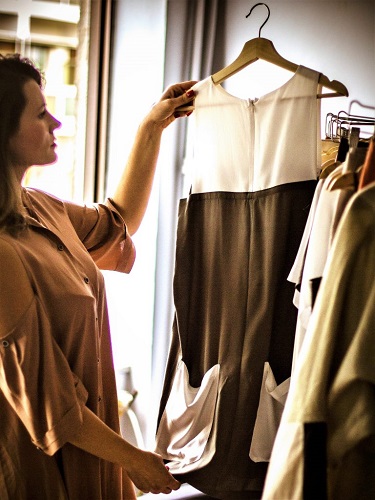 Swap Parties
If you still have few garments that are in good condition and could be worn,- grab a bottle of wine, call your girlfriends and throw a swap party. I'm practicing this with my friends few times per year, and trust me, we are having a blast! Motivate your friends to participate by bringing their own clothes and it's guaranteed everybody will feel like a winner. There is no better way to give your wardrobe a "facelift" than trading your friend's amazing cocktail dress in exchange for your old Levi's.
Donate
You can agree with your girlfriends that everything left after a swap party can be given to philanthropy institutions. Just check the internet for your local charity organizations. There are always people in need.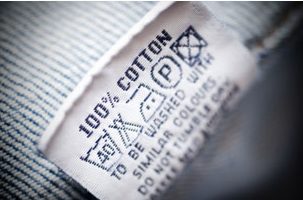 Invest in Right Fabrics
As I've mentioned at the beginning of this article, I never really cared for what I was wearing when I was younger. Years pass, we get wiser and a turning point for me was a few years ago, when during winter time I've developed a dry skin eczema. I always knew my skin was sensitive, but never actually given a thought that what I wear can actually affect my skin. I came to see my dermatologist, wearing a yoga pant. He was very straightforward in explaining to me that with my skin type I should be avoiding any type of unbreathable materials, furthermore wearing them all day long.
Since then, I wear yoga pants only to the gym and invest in natural, breathable fabrics for my closet. Especially in Greece, where during summer it gets over 35C, dressing smart is crucial.
Shop Smaller
Invest in smaller brands. As a small fashion brand owner I might be subjective here, but at the same time, I have an insider's view. Smaller and emerging brands have a large incentive in paying more attention to detail and investing in quality garments. For us, each new client is an achievement and we certainly want them satisfied. Comparing this to megachains, producing on a large scale and targeting to the mass, you can see the difference. Moreover, by exploring your fashion choices with new designers you will end up with almost unique pieces of clothing,- which won't be seen on every shop window in your town.
Fall Back in Love
Love your clothes. It may sound obvious, but it's the key to keeping your garments in good shape for a long time. Remeber having a truly treasured piece of clothing that you never wanted to stop wearing? I do! It was my first pair of blue jeans. I know, it may sound strange to most of you, but during my childhood, it wasn't that easy to get your hands on one of those. Eventually, my Mother altered a pair she wasn't wearing for me and I was the happiest teenager in the school that semester.
By loving your clothes and taking good care of them you will have them in your closet for years to come.
There are various reasons that may trigger you to invest in a sustainable closet: being eco-responsible, being supportive of ethical brands, caring more about your skin health or just making the most of the clothes you own. For me, it was bringing back the value to my clothes, as I feel that due to mass production the value of clothes has been lost, and I really miss the times when everything I owned carried a special meaning.